Back To Our Services
In order to help homeowners achieve and maintain optimal home security, our locksmith company offers a comprehensive range of residential services. These range from lock and key repair and replacement to the installation of deadbolts and safes. We cater to the needs of our customers via our emergency and scheduled services. Both of them are based on high precision and speed. Our expertise is all-encompassing and this enables us to service all types of door locksets used in modern homes from the traditional to the most innovative ones. With our company, you will get the best results in minimum time.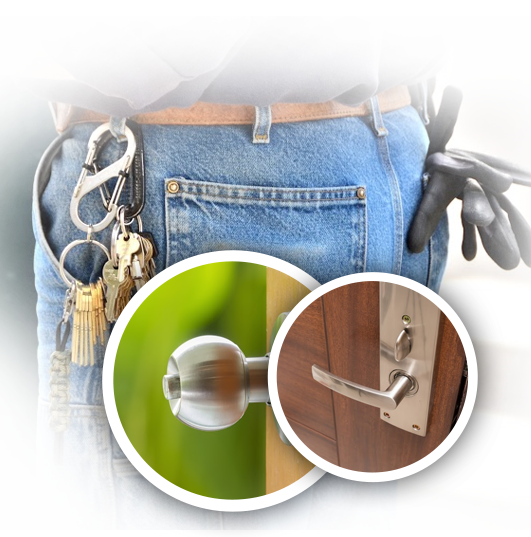 Perfect Lock Functionality and Security
Use our emergency service when the problem cannot wait. At "Locksmith Missouri City", we are committed to providing full emergency assistance in the shortest time. We achieve this with excellent organization and perfect mobility. Count on our expertise in house and apartment lockout opening. Our technicians overcome even the most complex locking devices swiftly. We will do a perfect job no matter whether the device is damaged or not.
Only in rare cases our emergency solution ends with the opening of a locked door. We also eliminate the cause of the problem when it compromises the security of the property. Our lock rekey service is a completely effective solution to the issue of stolen and lost house keys. The device will operate with brand new keys which will be provided by us. In case of damage, we will fix the lock perfectly so that it is as strong and functional as before. Our lock repair service is based on maximum precision and meticulous performance. When needed, we use the best spare parts such as strike plates and screws. They are durable and highly resistant to forceful impact. Once the job is done, we will run tests to confirm that the desired result has been achieved.
Our core goal is to ensure that the security of the residential property is optimal. That is why when the lockset is damaged beyond repair or completely outdated, we will replace it with a new one. Only the best sets are used for lock replacement. Our customers can select from sets offering different technologies and levels of security.
The installation of locksets is one of the most widely used services in our residential locksmith range. Our specialists complete the fitting and adjustment tasks accurately for perfect performance right from the start. We are also available to assist you during the lock selection process. You will receive important information and practical advice from our expert team. With our help, you will make the best choice in terms of benefit and cost.
Call us anytime for any of your lock and key needs! We are always at your service.
Back To Our Services