Back To Our Services
We can play a very important role in your lives. As Commercial Locksmith experts, we ensure your company is fully safeguarded, offering innovative ideas and creative solutions when you need lockout services. It is our hallmark of pride to have expert professionals on board who are of great assistance whenever you need help. Whether you have urgent lock problems or require a serious locksmith to suggest some fresh methods of how to enhance company security, we are the best. The knowledge, skill, and experience we have acquired are unmatched for their quality. It is our honor to serve customers and promise to be close to you for urgent lock repair services 24/7.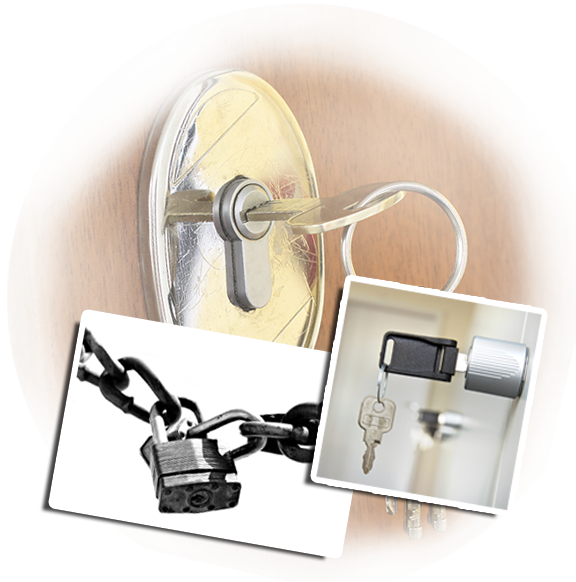 Quick in lockouts, efficient in all services
It's the duty of "Locksmith Missouri City" to employ proficient and experienced staff. When it comes to commercial bolts, security and access control systems, the highest quality products are used by our technicians. We know well and by experience that state of the art equipment and products enhances durability. Not all systems are perfect for everyone but all new ones can reinforce security. As experts in commercial locks with high security, we not only secure entrances but also file cabinets, private offices, and restricted areas. We can install the ideal access control equipment at your building but also the most suitable master key system.
We offer suitable solutions since we are knowledgeable of the latest high security systems and of their requirements for each office building and industry. Our Commercial Locksmith technicians visit your company to review your needs and turn up with fresh ideas on how to optimally enhance security at all levels. Our clients will possess secure entrances, in addition to exit locks that allow people to easily walk out during a fire. Ensuring our customers have control over every corner of their company, premier high security locks for their file cabinets, and our professional assistance every single time they need it is a top priority.
Locksmith Missouri City is always available and ready to help you. We are not here just to answer questions and to install a new system but to provide valuable assistance when you are facing an urgent situation. Our 24 hour emergency experts promise immediate door repair, break-in services, and rekeying of any lock. Security is guaranteed with us at all levels and that's why you can trust us all the way. Don't hesitate to contact our company if you need more information or services!
Back To Our Services